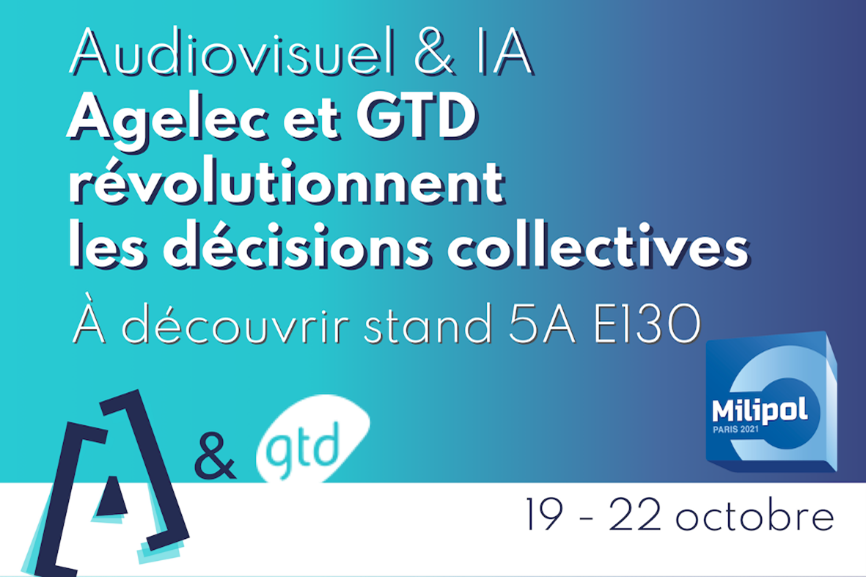 08 Oct

MILIPOL 2021 : AGELEC AND GTD Revolutionize collective decision-making

Audiovisual and Artificial Intelligence offer tremendous capabilities to analyze video images in real time or after the fact, from large volumes of recordings.

Agelec (Audiovisual Decision-Making) et GTD International (Artificial Intelligence) cooperate on the Milipol exhibition from 19 to 22 October 2021 Parc des expositions de Paris-Nord Villepinte.

To offer a unique combination of control rooms and security expertise.

Their goal: those operators feel supported in their monitoring: more information, better quality and especially pre-analyzed information; as a result, we save these fractions of seconds necessary for the human eye and brain to understand and act. Decisions are faster, safer, more accurate.

This new approach is developed with the operators themselves: What is most useful to them? At what point in a crisis? What is superfluous? Technology submits to the desires of those who use it!

Ditto for the human-machine interface, which is also the subject of much discussion, to achieve ergonomics dedicated to comfort and efficiency, safety.

Come and discover this unique combination of agile minds and technologies on our booth 5A E130!

Call us to make an appointment and benefit from a privileged welcome… or to meet us after the show.