17 Feb

AUDIOVISUAL EQUIPMENT FOR FIRE PROTECTION COMMAND VEHICLES IN SWITZERLAND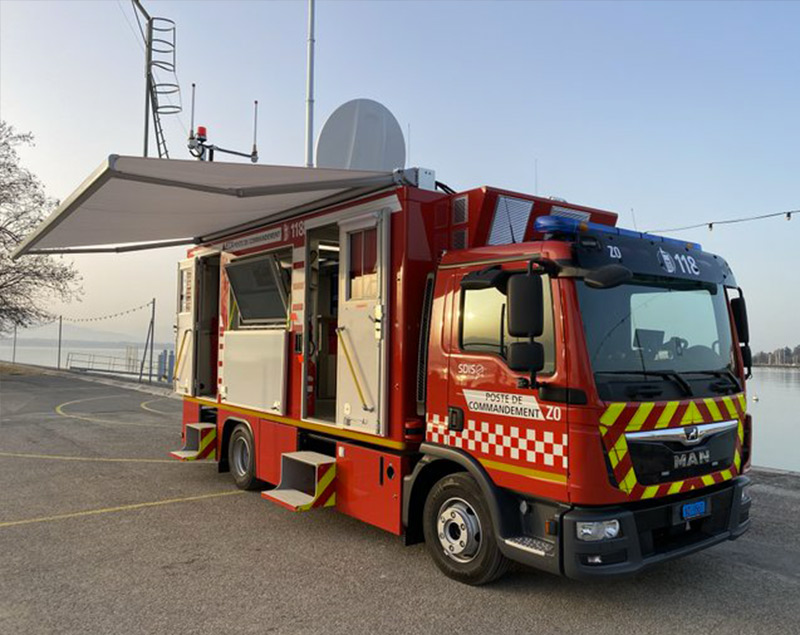 ECA-Vaud ensures the safety of the Vaud community in Switzerland against fires and natural disasters.
Aiming to upgrade its crisis management system, ECA-Vaud asked Agelec to design an innovative and customised audiovisual solution embedded in the firefighters' regional transmission vehicles, intended to act as advanced command posts during large-scale operations.
Touchscreens designed for use in the field will be installed in the vehicles, enabling the real-time visualisation of the situation and facilitating briefings. The firefighters will retrieve images from drones, cameras and local maps. Decisions will be made based on all the information available at any given time. The vehicles will therefore act as a relay between headquarters and firefighters on the ground.